Wist je dat we met zijn alle enorm veel eten weggooien? Wereldwijd wordt er zo een 1,3 miljard ton aan eten weggegooid. Door alleen huishoudens is dat al 15%. Hier kunnen wij zelf dus wat aan veranderen. Het lijkt dan ook een stuk moeilijker als dat het is. Vandaag, restjes zuivel!
Koken met een restje melk of slagroom
Wanneer je melk of slagroom over hebt, denk dan eens aan wentelteefjes of broodpudding. Deze manier is ook super om je oude brood op te maken.
Chocolademelk
Wanneer het winter is, kun je natuurlijk melk lekkere warme chocolademelk maken, of bijvoorbeeld anijsmelk. Wanneer je chocolademelk wilt maken dan warm je ongeveer 250 ml melk op en smelt hier vijf blokjes chocolade doorheen.
Milkshake
Ook lekker om te maken, een lekkere milkshake of een lekkere smoothie. Vooral in de zomer is dit erg lekker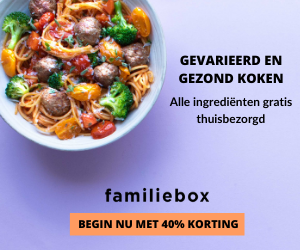 Scheutje melk of slagroom
Ook is melk natuurlijk onmisbaar door de aardappelpuree, omelet, of een stamppot. Room kun je goed gebruiken in soepen, zoals bijvoorbeeld champignonsoep of tomatensoep.
Restje kokosmelk
Heb je een beetje kokosmelk over? Probeer het dan eens op te warmen en door je koffie te roeren. Nog een goed idee, een tropische smoothie met mango en banaan.
Koken met een restje Yoghurt of Kwark
Marinade
Gebruik een restje yoghurt in je kip marinade. Het melkzuur in je yoghurt zorgt ervoor dat de kip sappiger wordt. Maak een lekkere marinade en geniet van een heerlijk stukje kip.
Dip
Wanneer je yoghurt overhebt kun je een lekkere dip maken. Wanneer je wat limoen en koriander bij je yoghurt doet, heb je al een lekkere dip voor bij Mexicaans voedsel.
Gebruik als basis voor taart
Een no-bake taart is heerlijk met een beetje yoghurt. De taart krijgt hierdoor een frisse smaak. Gebruik wel Griekse yoghurt, dan wordt de taart iets steviger. Mocht je nog wat fruit overhebben van een maaltijdbox dan kan je dit ook gebruiken.