Vaak is het goedkoper om groenten in grotere porties in te kopen. Het nadeel daarvan is dat je vaak nog wat overhoudt wat uiteindelijk in de afvalbak belandt. Om dit te voorkomen kun je creatief zijn met je recepten, zo hoef je het niet weg te gooien.
Pasta gerechten
Het maakt niet uit wat voor soort groente je nog over hebt voor deze oplossing. In pasta gerechten kun je altijd groente verwerken. Snijd het klein en stoom het, of roerbak het even snel. Daarna kun je het toevoegen aan bijvoorbeeld de macaroni, de spaghettisaus of de tagliatelle.
Salade
Groenten zoals sla en tomaatjes of komkommer zijn een goede basis voor een lekkere salade. Ook door een pasta salade is het lekker, voeg wat andere ingrediënten toe die je lekker vindt.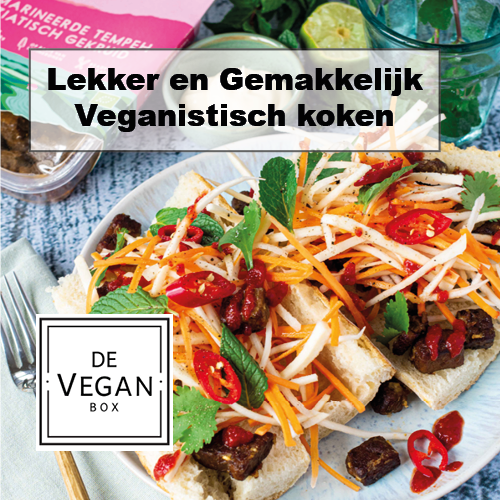 Nasi
Heb je toevallig nog rijst over dan kun je dit ook gebruiken. Bak wat vlees aan in de pan, het maakt niet uit wat voor soort vlees het is. Als het bijna gaar is voeg je daar je restjes groente aan toe. Roerbak het een minuutje of 3 mee. Nu kun je de rijst er aan toe voegen. Om het nog lekkerder te maken kun je er een gebakken eitje bij maken of wat satésaus aan toe voegen.
Ovenschotels
Je hebt het geloof ik al een beetje door dat je groenten aan bijna alle gerechten kunt toevoegen. Verwarm de oven voor op 200 graden. Een aardappel ovenschotel maak je door wat gehakt in de pan te rullen. Vervolgens doe je er groenten bij en wat aardappelschijfjes of krieltjes. Een handje met geraspte kaas en twee eieren roer je er doorheen. Nu doe je het hele mengsel in een ovenschaal. Gooi er voordat je het in de oven zet, nog wat geraspte kaas overheen. Zodra de kaas begint te smelten en te verkleuren is je ovenschotel zo goed als klaar en smullen maar.
Fritatta
Een fritatta kun je vergelijken met een hartige muffin. Gebruik hiervoor een muffintray die je een beetje invet. In elk vakje doe je een beetje groenten en als je wilt wat vlees zoals smac of hamblokjes. Eieren kluts je samen in een kom en daar kun je peper en zout aan toevoegen naar smaak. In elk vakje giet je een beetje van het ei mengsel. Let op dat je ze niet te vol giet want het rijst ook nog een beetje. Nu even in de oven totdat al het ei gestold is. Het verschilt per oven hoe lang de baktijd is. Maar volg je gevoel hierin.
Huisdieren
Je kunt kleine stukjes groenten ook aan je huisdier geven. Nu gaat dit natuurlijk niet op als we het hebben over een hond of een kat, maar een konijn of cavia is dol op groenten.
Invriezen
Dit is altijd een goede optie omdat je dan wat in huis hebt voor een andere keer. Snijd en was de groenten en vries ze in zakjes in. Schrijf je datum erop, de meeste groenten blijft een jaar goed in de vriezer. Wil je er zeker van zijn dat je altijd genoeg in huis hebt en nooit teveel dan is een maaltijdbox bestellen vast ook iets voor jou.