We hebben allemaal bijna altijd brood in huis en we gaan er meestal vanuit dat alles opgegeten wordt. Maar soms blijven er nog een paar sneetjes liggen. Om het standaard aan de vogels of de eendjes te voeren is een optie, maar je kunt er zelf ook nog heel veel lekkers mee maken. Een goede manier om voedselverspilling tegen te gaan zijn deze lekkere recepten.
Wentelteefjes
Laten we beginnen met een klassieker, de wentelteefjes, misschien maakte je moeder of zelfs oma dit vroeger altijd. Het blijft lekker als tussendoortje of als ontbijt. Het is makkelijk te maken en het maakt niet uit of je brood al erg droog is. Doe een paar eieren in de kom en voeg daar suiker en kaneel aan toe. Neem een sneetje brood en week dit even in het mengsel totdat het een beetje soppig begint te worden. Daarna bak je het in de pan tot het licht verkleurt, keer het om en doe hetzelfde.
Tosti
Een tosti is zo gemaakt, met of zonder tosti ijzer. Neem een snee brood en leg daar op wat je lekker vindt, kaas, een plakje ham, maar ook brie of spek is een optie. Leg het volgende sneetje erop en doe het in de tosti ijzer. In de pan kun je het ook bakken totdat de kaas een beetje smelt en dan even omdraaien.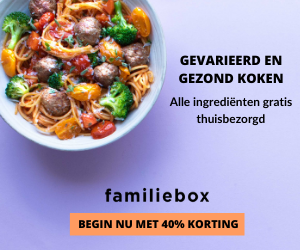 Broodpudding
Neem ongeveer 300 gram brood, 200 gram suiker, 2 deciliter melk, 5 eitjes, en wat vanille suiker en kaneel naar smaak. Verwarm de melk zachtjes in de pan en doe de suiker erbij. Als de suiker opgelost is, kan de melk van het vuur. Scheur het brood in stukjes en doe in een kom. Nu voeg je de melk met opgeloste suiker er aan toe. Roer het zodat het een brij wordt. Nu kun je de andere ingrediënten toevoegen. Neem een bakvorm en vet deze lichtjes in. Doe je broodmengsel in de bakvorm en stop het ongeveer 45 minuten in de oven op 200 graden. Na het bakken laat je het afkoelen en kun je het uit de vorm halen.
Croutons
Snij de korstjes van de sneetjes brood af en snij de rest daarna in kleine blokjes. Gooi er wat olijfolie overheen en wat zout, om het lekkerder te maken kun je er wat geperste knoflook aan toevoegen of knoflookpoeder. Hussel het door elkaar en spreid uit op een bakplaat. Ze kunnen nu 10 minuten in de oven op ongeveer 200 graden. Ze zijn goed als ze droog en krokant zijn. Om te zorgen dat ze egaal bruin worden, is het handig om ze tussendoor even om te scheppen. Lekker door de soep of door een salade.
Broodkruimels
Altijd handig als je broodkruimels in huis hebt voor de gehaktballen of als zodat je visje uit de oven een krokant jasje krijgt. Neem een paar sneetjes en gooi ze in de blender of keukenmachine. Zo simpel is het, je kunt het nu gebruiken als paneermeel. Het haalt het overmatige vocht uit je gerechten.