Heb jij weinig tijd voor koken? Of ben je misschien wel ergens allergisch voor of heb je speciaal eten maar wil je het jezelf makkelijk maken? Dan zou je voor de maaltijdboxen kunnen kiezen. In Nederland bestaan er zeven verschillende boxen. Maar welke maaltijdbox past het beste in jouw situatie?
Welke maaltijdbox moet ik kiezen
Voordat je de maaltijdbox kiest is het handig om te beginnen met wat je behoeftes zijn als het om eten gaat, wat je belangrijk vindt, of je graag afwisseling wilt hebben en wil je bekende of onbekende gerechten eten? Daarnaast is het ook handig om voor jezelf de vragen te stellen heb je een groot gezin? Ben je ergens allergisch voor? Eet je vegetarisch of biologisch? Hoeveel personen eten er mee? Als je al die vragen voor jezelf duidelijk hebt wat de behoeftes zijn, kun je gaan kijken welke maaltijdbox het best bij je past.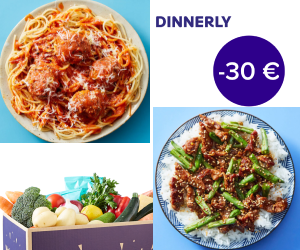 De vegetarische box
Ben je iemand die vegetarisch is? Dan wil je graag dat je eten daar op aangepast wordt. Voor mensen die vegetarisch zijn er enkele verschillende boxen namelijk:
Vegetarisch box
Zelf samengestelde vegetarisch box
Deels vega box
Biologisch eten
Ben je iemand die graag deel neemt aan een beter milieu? Waarbij de ingrediënten eerlijk gezond en duurzaam zijn? Dan moet je gaan voor de 100% biologische box. De meeste aanbieders zullen meer en deels met biologische producten werken.
Een allergie
Ben jij bezig met koolhydraatarm eten? Dan wil je graag dat jouw box daar ook aan voldoet. Maar welke maaltijdbox is daarvoor geschikt? Voor een koolhydraatarme maaltijdbox kun je uit veel boxen kiezen. Als je een specifieke wens hebt zoals een gluten-lactosevrije box, voor diabetes of misschien wel omdat je in verwachting bent. Voor zulke situaties zijn er specifieke boxen.
Een dieet volgen
Druk bezig met een speciaal dieet om te kunnen afvallen en dus gezonder en voedzamer te eten? Dan wil je graag een maaltijdbox die hierop aan te passen is. Enkele aanbieders geven je een inzicht in de voedingswaardes en de calorieën van de maaltijdbox. Voor mensen die willen afvallen is er een speciaal box ontwikkeld.