Vaak krijg je in een maaltijdbox ook een bundeltje met kruiden die je nodig hebt voor een gerecht. Alleen gebruik je soms toch niet alle kruiden. Weggooien is ook weer zonde, dus we zochten voor je uit of je kruiden ook gewoon kan invriezen.
Soorten kruiden
In de supermarkt bij de versafdeling kom je meestal de standaard verse kruiden tegen zoals tijm, basilicum of bieslook. In een maaltijdbox kom je deze ook tegen, alleen soms ook minder bekende kruiden als bonenkruid.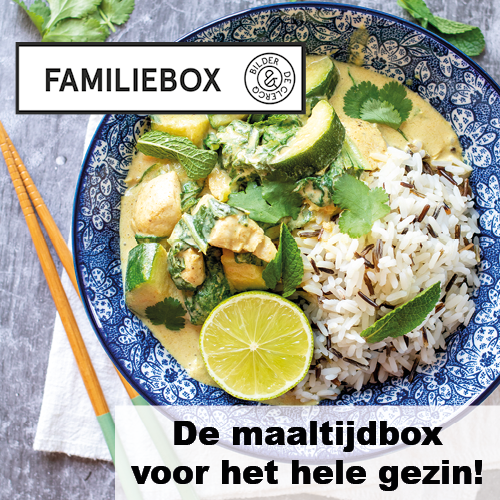 De meeste mensen koken over het algemeen met gedroogde kruiden. Dit omdat het lang houdbaar is en makkelijk in gebruik. Toch doen verse kruiden zoveel meer voor een gerecht. Daar proef je echt het verschil wel tussen. Gedroogde kruiden zijn vaak intenser van smaak, wel dat verse kruiden een zachtere en subtielere smaak kunnen toevoegen. Kruiden, dus ook bonenkruid invriezen is daarom een goed alternatief als je niet een heel bundeltje in een keer gebruikt.
Wat is bonenkruid?
Bonenkruid is een stuk minder bekend kruid, maar wordt onbewust wel vaak gebruikt. Zo is het onder andere onderdeel van de meeste Provençaalse kruiden mixen. Het heeft een kruidige en peperachtige smaak. Het wordt in een maaltijdbox voornamelijk bij bonengerechten toegevoegd. Het wordt daarnaast ook vaak gebruikt in soepen of als smaakversterker voor forel.
Bonenkruid invriezen is een slim idee, zo heb je het altijd in huis. Het wordt namelijk ook gebruikt als ondersteuning bij vertering van je voeding. Het is dan ook een kruid dat je kan helpen bij afslanken. De bloemtoppen worden dan weer gebruikt voor gezichtsverzorging. De bladeren van bonenkruid invriezen is in de zomer zeker een aanrader. Deze werken namelijk verlichtend bij bijensteken.
Kruiden invriezen
We spraken hiervoor al van het bonenkruid invriezen of het invriezen van andere kruiden. Maar hoe kun je dat het beste doen? Het is heel simpel! Verwijder de takjes en steeltjes en hak de kruiden klein. Doe de gehakte kruiden in een ijsblokjesvorm en vul de vormpjes af met olijfolie. Zo heb je meteen een makkelijke dosering voor je gerechten en gebruik je het makkelijk als smaakmaker bij je maaltijdbox gerechten. Ook kun je het verwerken in een bouillon en die invriezen.