Als persoon hou je van natuur, dieren en milieu. Je zou dan voor biologische producten kunnen kiezen. Kies je voor een beter leven? Dan kies je voor biologisch eten en drinken. Met biologische voedsel zal er rekening gehouden worden met de omgeving. Je ziet steeds vaker dat er mensen gezonder en bewuster proberen te leven. Hierbij hoort biologische voeding. Maar waarom is biologisch eten eigenlijk beter voor je?
Biologisch eten
Tegenwoordig zie je steeds meer mensen die biologisch eten. Sommige mensen zullen een biologische maaltijdbox kopen. De producten kunnen bij plaatselijke boeren opgehaald worden. Denk er wel aan dat je het bij boeren haalt die zorgvuldig met de producten omgaan, aandacht geven om te laten groeien, produceren in biologische producten. Koop het wel bij een plaatselijke boer of winkel die in het bezit is van een keurmerk. Alleen dan weet je zeker dat het product goed is.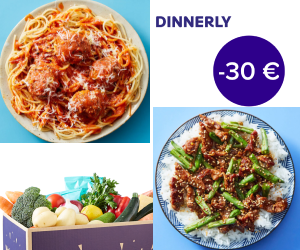 Waarom zou je biologisch eten?
Zit je te twijfelen of je biologisch wil eten? Je zou eens een biologische maaltijdbox kunnen proberen. Maar voordat je dat gaat proberen, is het handig om te weten waarom het beter is om biologisch te eten.
In biologische voeding zitten geen kleur-, geur-, en smaakstoffen
Mensen die biologische producten verwerken hebben geen kleur-, geur-, en smaakstoffen in de verwerking. Met biologische producten mogen er maar enkele toevoegingen van natuurlijke oorsprong inzitten. Het is wel belangrijk dat die toevoeging onmisbaar zal moeten zijn.
Je zal zien dat groenten en fruit met de wortels in de grond staan
Een biologische boer zal altijd natuurlijke mest over zijn land verspreiden. Dat zorgt ervoor dat de natuurlijke voedingsstoffen gewassen worden. Doordat de boer deze manier gebruikt zal de kringloop van de biologische producten in stand gehouden worden. Doordat gewassen juist meer tijd krijgen om te kunnen groeien, zal de smaak en kwaliteit ook beter zijn. Hierdoor kan de boer een lekkere biologische maaltijdbox maken.
Een eerlijke prijs voor de biologische boer
Als je in de winkel loopt en je ziet een biologisch keurmerk op de verpakking staan, dan zal het product aan de strenge wettelijke eisen voldoen. De boer zal een eerlijke prijs ontvangen. De biologische producten zullen duurder zijn dan de niet biologische producten.