Onze levens worden steeds drukker en we kiezen steeds meer voor gemak. Dit is ook steeds makkelijker haalbaar door de mogelijkheid tot maaltijdboxen en boodschappen boxen. Maar waarom worden deze steeds populairder?
De prioriteiten van mensen
We hebben het tegenwoordig allemaal steeds drukker met werk, ons privéleven, vrije tijd en hobby's. Daarnaast proberen we ook nog rekening te houden met een goede levensstijl en gezond eten en genoeg bewegen. Dit kost allemaal veel tijd in ons leven. Gelukkig zijn er genoeg mogelijkheden die het ons steeds makkelijker maken, zoals boodschappen boxen.
Lekker makkelijk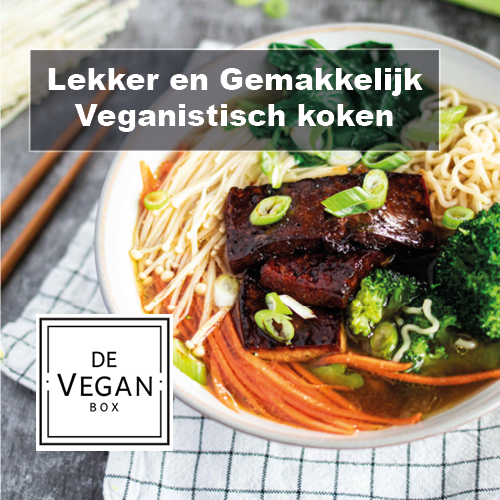 Bij het kiezen van boodschappen boxen, wordt het kiezen en voorbereiden van een maaltijd je makkelijk gemaakt. Bij maaltijdboxen kies je wekelijks de gerechten uit die je wilt ontvangen. Je ontvangt dan in een box alle ingrediënten om deze recepten te maken. Zo hoef je zelf niet meer te bedenken wat je wilt gaan eten of het in de supermarkt te gaan halen.
Bij boodschappen boxen kan dit onderling verschillen. Zo zijn er boxen die je wekelijks geleverd krijgt met groente, vlees en andere versproducten. Bij deze boxen kun je niet altijd zelf uitkiezen wat je wilt ontvangen. Ze leveren de producten van het seizoen. Bij andere boodschappen boxen kan dit wel. Daar heb je bijvoorbeeld keuze uit 20 recepten en selecteer je net als de standaard maaltijdboxen wat je wilt ontvangen.
Het is tijdbesparend
Het kiezen voor boodschappen boxen scheelt je flink wat tijd. Je zoekt een keer per week uit wat je wilt eten en het wordt gewoon thuis geleverd. Geen stress meer over wat je moet gaan maken of geen inspiratie hebben voor nieuwe gerechten. Je hoeft niet meer te sjouwen met al je aankopen voor de hele week.
De recepten makers voor de boxen letten er op dat elke recept genoeg voedingsstoffen bevatten. Veel recepten zijn ook binnen 30 minuten op tafel te zetten. Hierdoor zijn de recepten gezond en hoef je er niet veel voor te doen. Omdat alle ingrediënten al in huis zijn, is het een stuk makkelijker om na een lange dag werken toch nog even de keuken in te duiken voor een gezonde maaltijd.